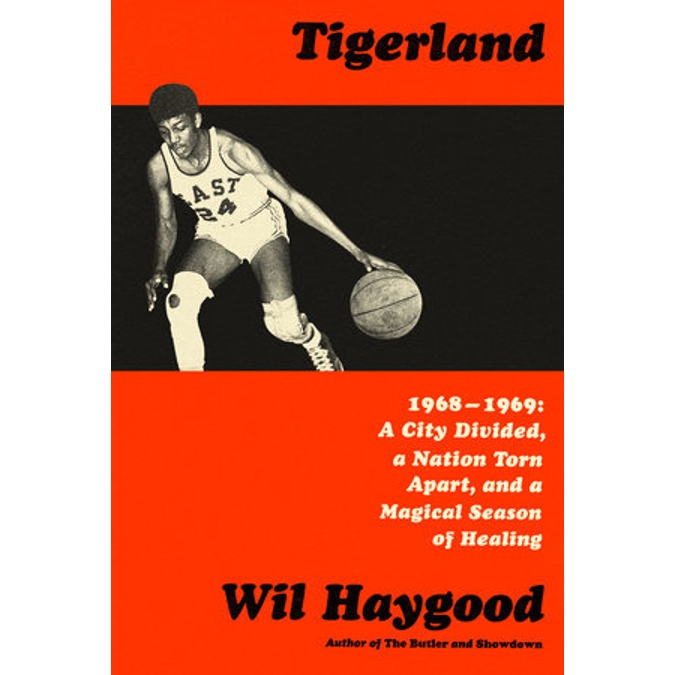 Pulitzer-nominated Wil Haygood has made a career out of telling some of the most interesting, if overlooked, stories in American Life. Most notably, he penned the story "A Butler Well Served by this Election" for The Washington Post which became the basis for the award-winning 2013 film "The Butler" and for Haygood's New York Times' best-selling book of the same name. His seventh book, TIGERLAND: 1968-1969, A City Divided, a Nation Torn Apart, and a Magical Season of Healing, was just given to all Miami University freshman upon arrival into Oxford this August and thanks to Penguin Random House, weeks in advance of the actual book release. He addressed the incoming students at Miami's convocation on August 24 and discussed the importance of race relations. The pod examines his writing success but also digs back into his childhood. Wil was the first person from his family to attend college, and he talks joyfully about knowing the moment he came onto campus that it was the only place he wanted to be. I was also fascinated with his description of his book writing process. You can pre-order the book (release date September 18, 2018) via Amazon
Podcast Notes:
"When there's unity, good things happen"
Where Haygood's love of writing began.
A teacher told him he had a writing gift, when no one had said that before.

Decided to go to Miami with full intention of taking English literature courses.

Majored in urban planning with minor in English literature.
Why Haygood chose Miami.
No one in his family had gone to college and he knew it was going to be a tough challenge.

Went to his high school counselor's office and took a stack of pamphlets about colleges.

Immediately was attracted to Miami because of the the red brick and loveliness of the school grounds.

Told his counselor that he wanted to go to Miami and she told him that she didn't think he could get into Miami.

He got offended by that which made him try harder to get into Miami.

Local high school teacher took him to visit the campus, six weeks before classes started.

Knew once he had seen the campus that he was happy he committed to Miami.
Growing up in Columbus was different than it is today.
Grew up on the north side of the city.

On the north side, the grade school and high school were all racially mixed.

His mother and him moved to the east of Columbus and the schools were segregated there.
It was difficult, but Haygood graduated.
He knew what was at stake and he knew he had to succeed for himself, his family, and to inspire others.

School was hard and he struggled, but he loved taking different courses.

He had some caring professors who he could tell wanted him to succeed and that made him work harder.

From there, he started to understand what a writing voice was and grew into his writing.
What gives him the inspiration to write each book
When he walks into bookstores and he wants to see a book about a certain subject matter, if he don't see the book he says to himself that he's going to write it.
Haygood's writing process for Tigerland.
Started traveling to Columbus to find and talk to the athletes.

A lot of the athletes got emotional about sharing their story because they thought their stories had been forgotten about.

Interviewed around 125-150 people to understand more about the story.
Key takeaways from Tigerland.
Sports and sports figures have always brought the country together.

With race being a long overdue discussion right now, it's important to look at where there are triumphs.

It's a story that inspires people and exemplifies the best of the human spirit.
What's next for Haygood.
Not totally there yet with the idea, but it's going to have a focus about the world of movies
How "The Butler" came to life onscreen.
Wrote the story and it appeared on Washington Post.

That same night, he had eight phones calls from major Hollywood producers telling him they wanted to buy the rights to his book.

Once he sent the screenplay out, the story interested great actors to be casted in movie.
Wil Haygood's book, Tigerland, comes out September 18th, you can pre-order Tigerland on Amazon.